The sounds, the smells, the colours, the festivals, the religion and the food have always attracted me to India (Maybe not the food, I can't handle spice!). The people seem so hospitable and lovely and I imagine it to be a photographer's paradise. Of course you can't ignore the extreme poverty amongst other social issues but a true traveler must accept a country as it is, faults and all, whilst appreciating what it has to offer.
Japan
Cute yet sophisticated, the shy Japanese people seem quirky and up for a laugh. Their passion for karaoke is coupled with the love of sushi, photography and Hello Kitty; I'm convinced that this is my kind of place. Japan's natural and architectural beauty are also interesting with its' contrast of temples and skyscrapers; an ancient society merging with science fiction. The
Ogasawara Islands, also known as the Bonin Islands—and now one of the world's newest World Heritage natural sites.
Madagascar
This island sounds like a fairy tale dream world found in children's books, where animals long forgotten have evolved into something magical. The Avenue De Boabab is straight out of a Tim Burton movie and with a

culture rich in taboo there seems to be an electric, supernatural current running through every living thing. Bring on screaming lemurs, giant bats and many other creatures you will never find anywhere else.
Cuba
The taste of mojitos, the sound of salsa and merengue, and the hazy smell of cigars in the tropical heat of the afternoon; Cuba is the naughty, charming cousin of the Caribbean islands. The political structure of this island is intriguing and Cuba is going through some changes like a slow process of osmosis as it lets the rest of the world trickle in. Vintage cars and groups of people socialising on the streets inviting anyone to join in.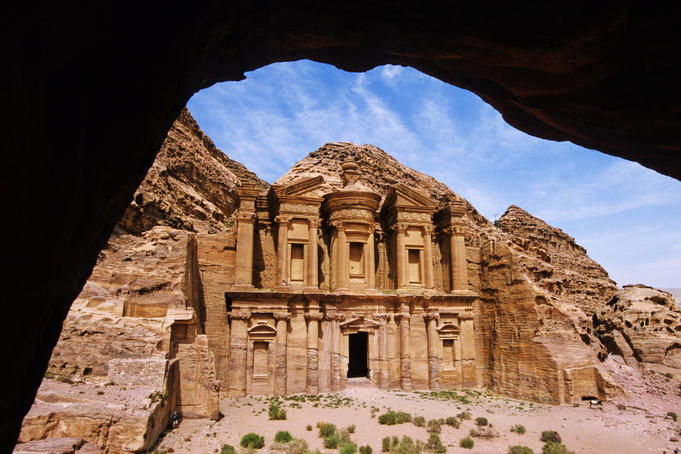 A great friend of mine from Uni opened my eyes to the wonder that is her homeland;

the Hashemite Kingdom of

Jordan. Home to the dead sea, the lost city of Petra (famously remembered in Indiana Jones), Wadi Rum (Lawrence of Arabia's stomping grounds) and the Jerash ruins, to name a few; Jordan sounds like an exciting country where vast deserts meet metropolitan cities and a traditionally Islamic culture is lightyears ahead of the typical cliches of Middle Eastern societies.
It was hard trying to narrow this down to just 5 countries as I hope to explore every corner of the globe!
What are your top dream travel destinations?